The higher education accreditation system has a history of more than 100 years. Its original intention was to safeguard public interests and safety and respond to social concerns. Now it has developed into an important means for higher education to use external quality evaluation to test the quality of colleges and universities.
Accreditation is both a process that evaluates educational quality through accreditation standards and promotes its continuous improvement; it is also a condition that shows the public that the educational quality of an accredited college or major meets certain requirements and is committed to quality improvement through accreditation.
AAGUC inherits APSB and GAFM focuses on improving teaching and research capabilities, strengthening academic ethics and ethics, and ensuring academic quality and teaching standards, so as to strengthen and improve students' academic standards. To this end, AAGUC has established an Accreditation Coordination Office ( ACO) to obtain more international professional accreditation, so as to improve the reputation of the school and the gold content of its diploma.
---
INDEPENDENT CERTIFICATION AND ACCREDITATION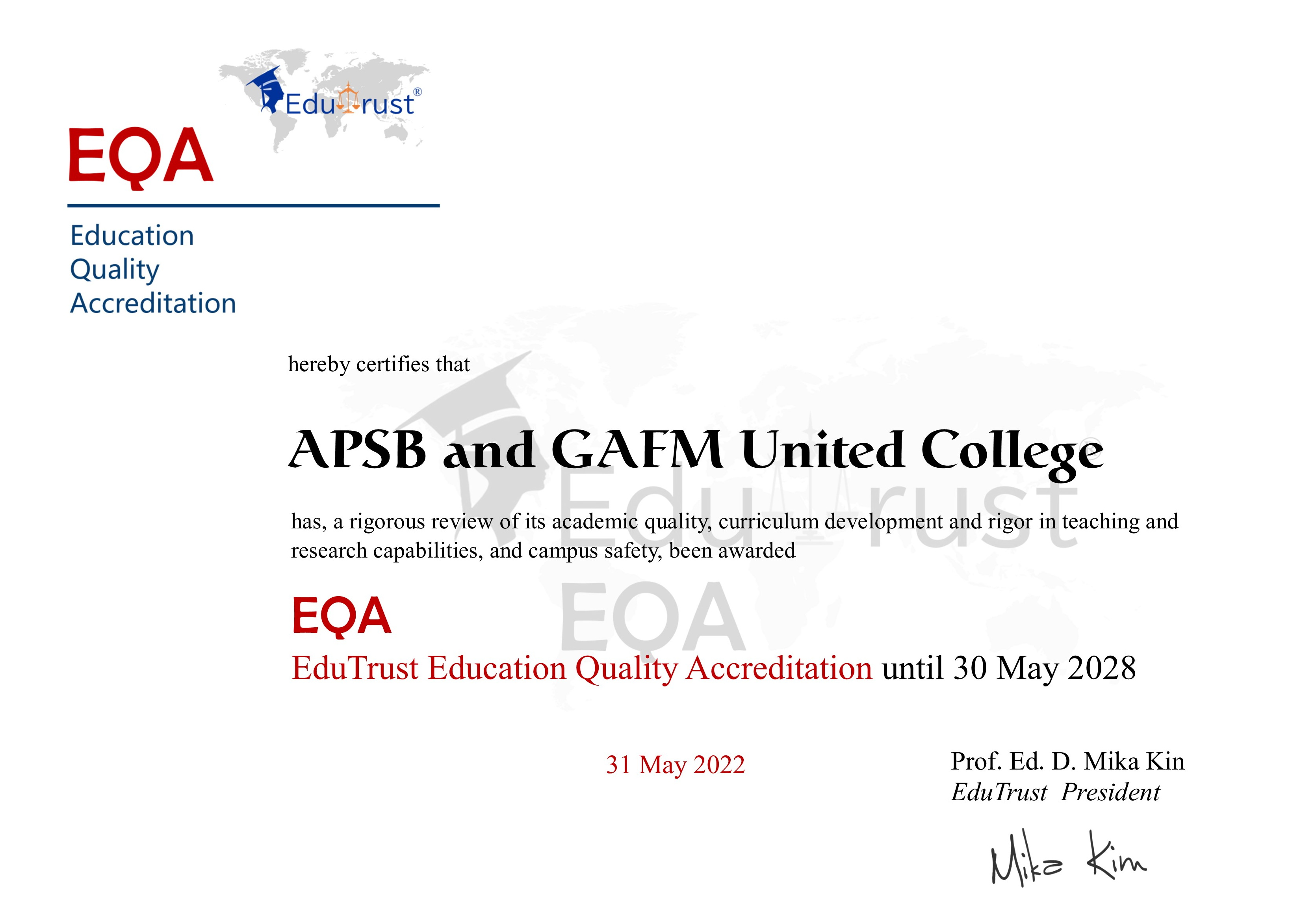 World EduTrust Quality Assurance Certification Association | EDUTRUST EAQ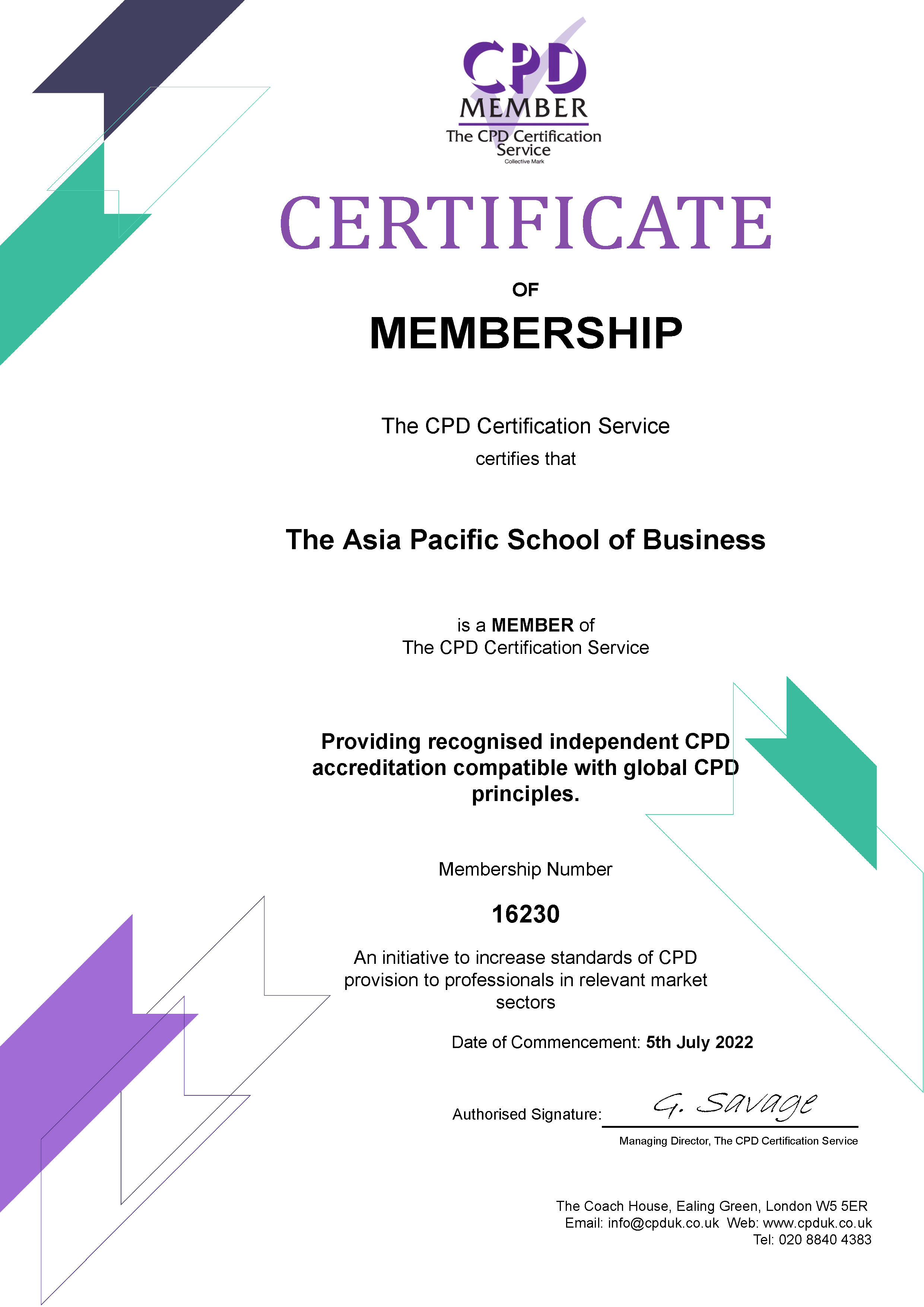 Continuing Professional Development | CPD
According to the cross licensing agreement, the CPD comprehensive certification obtained by APSB is applicable to AAGUC to share its certification courses.
---
CERTIFICATION BY CROSS-AUTHORIZATION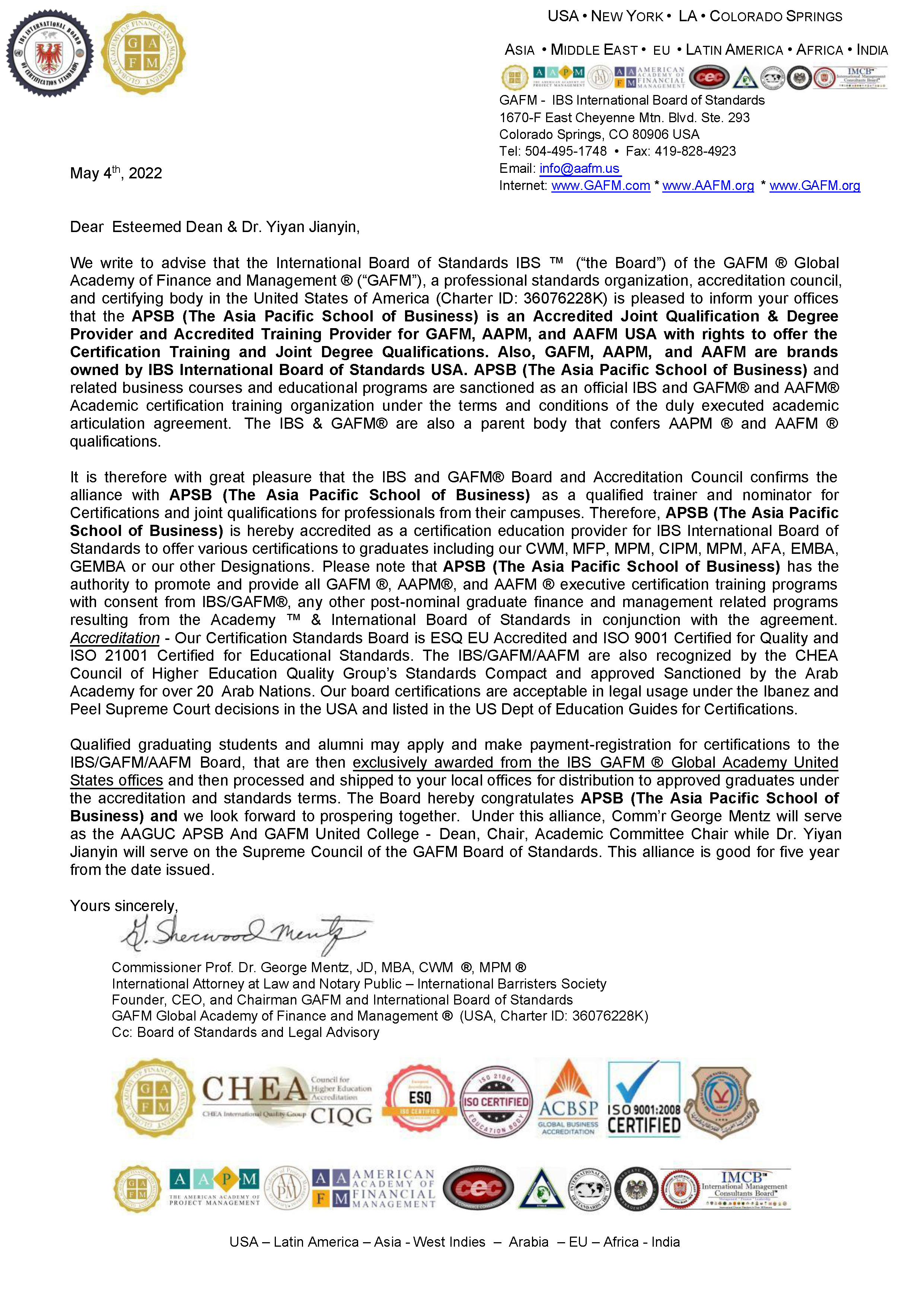 Global Academy of Finance and Management | GAFM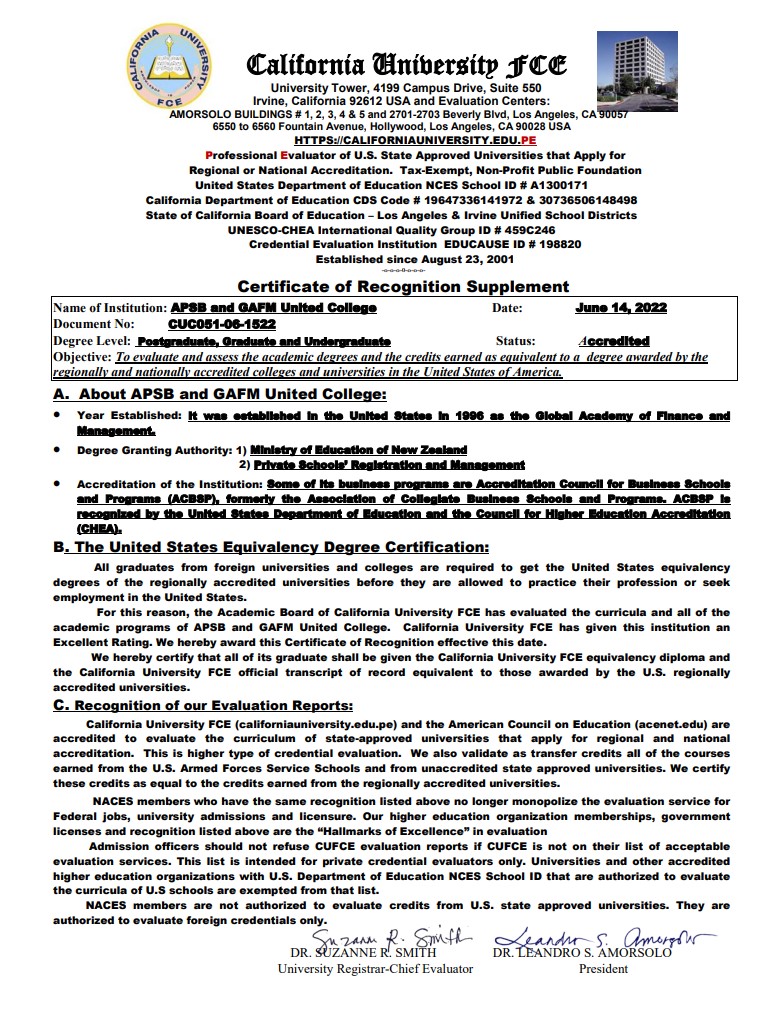 California University Foreign Credential Evaluation | CUFCE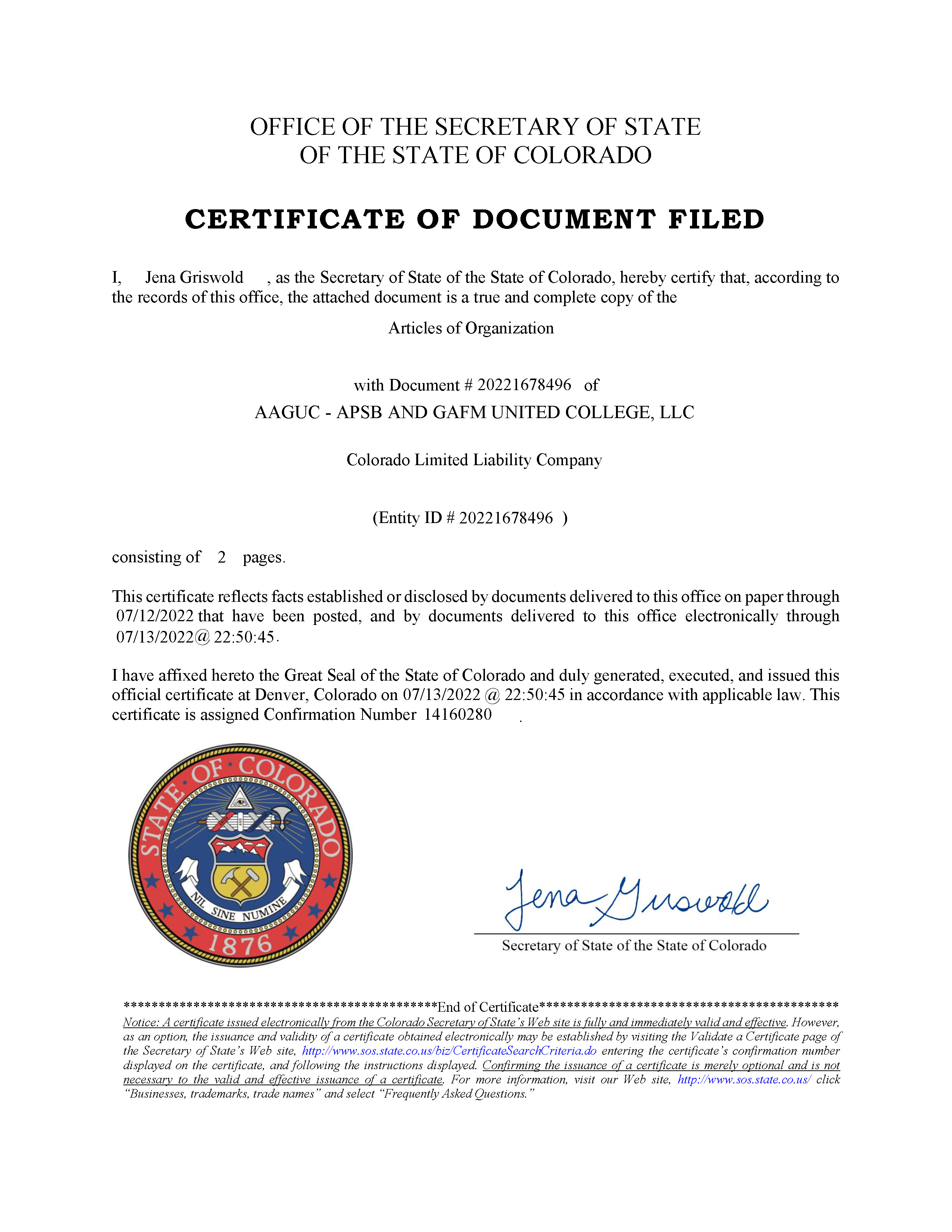 The Secretary of State of the Colorado Government issues the registration
---
More accreditations are in the works. For information on accreditation, please contact our Accreditation Coordination Office(ACO): aco@aaguc.ac.nz